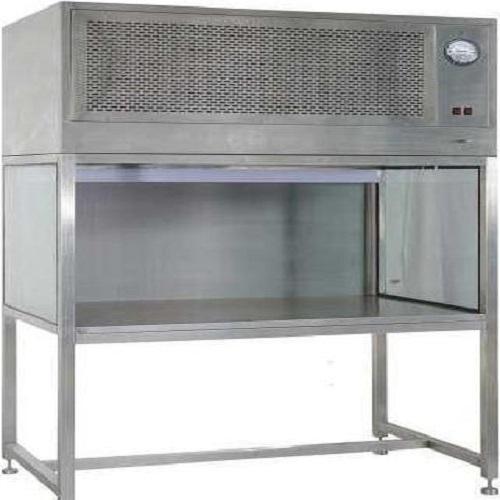 Laminar Air Flow
STANDARD & CUSTOMIZED LAMINAR AIR FLOW UNIT
APEX INDUSTRIES is the expert in producing laminar air flow unit as per regularity of NABH ceilings ensures efficient protection against contamination which can occur during invasive acts and caused by airborne dead or living particles to create a clean zone around the patient, medical staff and medical devices. Our laminar flow ceilings are mainly used with our Clinicair Air Handling Unit, This system is dedicated to operating theatres in order to meet ISO 5 standard (complying with EN ISO 14644-1 ) as well as to pharmaceutical industry. It helps fight cross contamination and hospital borne infections.

We are a leading – premium & eminent products manufacturing & producing organization, supplying and exporting of laminar flow unit across the globe, the laminar flow unit is floor mounted & hood type also known as sampling booth Laminar air flow systems are used in various applications such as life science research, mushroom cultivation, microbiology, IVF, IUI and histopathology / pathology lab, plant tissue and cell culture and pharmaceutical and electronics industry and many more. A laminar air flow workstation is a closed cabinet fitted with HEPA filtered air flow system. Here, laminar means unidirectional constant flow of air with almost no or minimal turbulence. The air flow velocity remains between 0.3 m/s to 0.5 m/s. The purpose of using such workstations in laboratory is to create particle and bacteria free working environment to carry out specialized work. As these unit's discharge air towards user, they provide no personal protection but product protection from room contaminants. LAF is short form of laminar air flow.