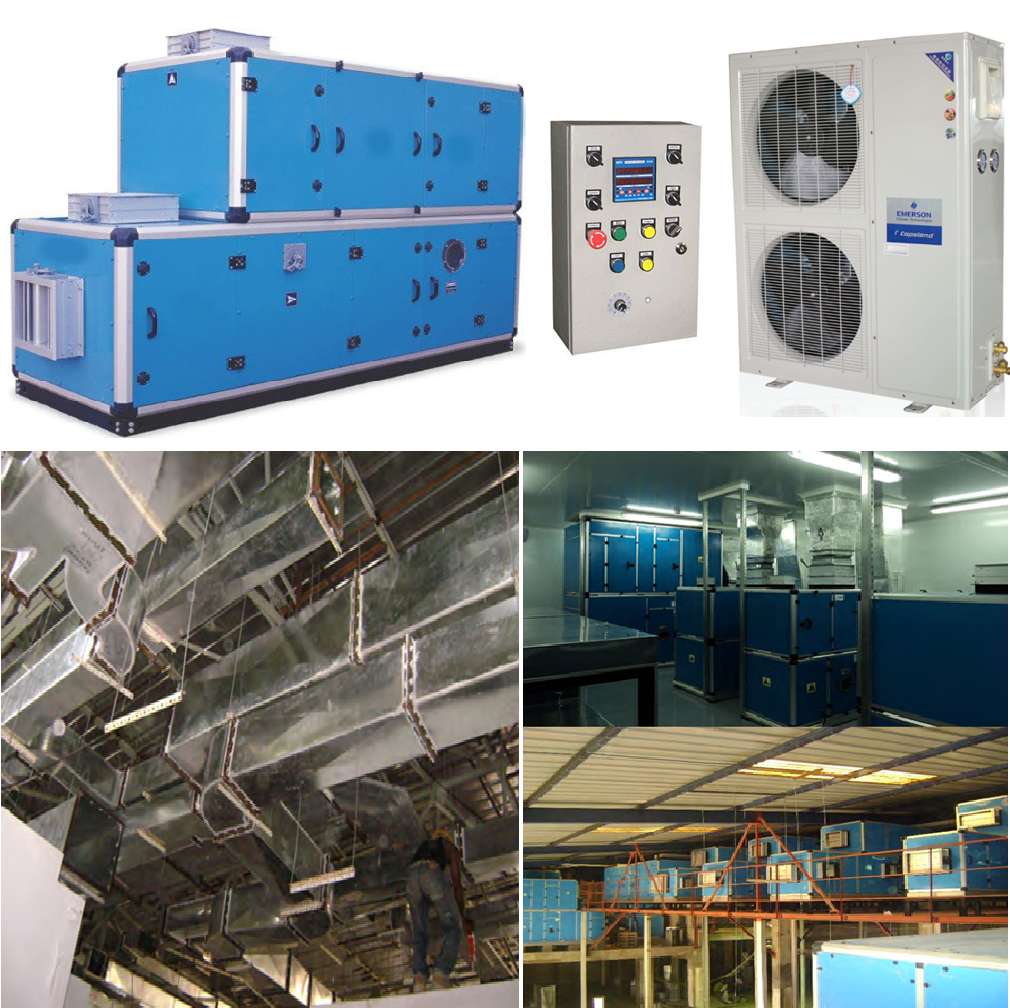 HVAC
Air handling unit, Modular Operation Theater and Clean Room System manufacturing company
Apex Industries are leading & quality conscious organization dealing in manufacturing, supplying and exporting of Air Handling Units across the globe. The First priority of our company is customer's satisfaction and we totally focus on that only. Our offered air handling units are available with diverse specification at reasonable prices. HVAC systems are milestones of building mechanical systems that provide thermal comfort for occupants accompanied with indoor air quality; Central HVAC systems contain all-air, air-water, and chilled-water systems. Systems should be considered as central treated air for better environment as well.
We also provide end to end air filtration solutions with our high quality product - Air handling units. We are a design and custom build company and do the whole process Design – fabrication – Construction – Quality Testing – Execution and Future service in house allowing us flexibility and ability to control every step of the process to build the best air handling units or clean-room facility for your individual needs while still keeping a competitive price, We do our own engineering, The way we have a strong commitment to shipping dates and routinely guarantee ship dates when requested. We can also do outsourced manufacturing for your equipment as per your designs and your requirement or on over head load. Whatever your industry is, please contact us today and we have the best Air Handling Unit to create the well treated air.
Quality assured product range
Adept team of professionals
Ethical business policies
Client-centric approach
Large distribution network
Transparent dealings
Excellent transport & logistic facility
Reasonable prices
Mission
Our mission is to create the environments comfort with high quality treated air to achieve the required Temperature, Humidity, Positive pressure and Particle free fresh air, more productive and more sustainable through design, manufacture and supply of Air Pollution Control and ventilation equipment like High quality Air Handling Unit, Fume Extractors and Ventilation HVAC Equipments.
Infrastructure
Our infrastructure set up is one of the biggest strengths. Our state-of-the-art production unit helps us to engineer premium quality products. We continuously upgrade our technologies to meet the customer satisfaction. Our engineers are engrossed in innovating new concepts for the ease of our clients. We have a work force of sufficient skilled workmen having nos. of years experience in respective production segment. We use superior quality raw materials.